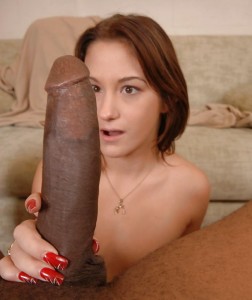 My wife grew up in a very conservative Christian home where there was no such thing as sex before marriage, all these things were taboo, and so was it when we were going out which was a huge frustration to me, the upside to this was that I married a virgin and this was great. After 10 years of marriage she had been holding to her Christian ethics and beliefs and had continued to be very conservative that in fact when it came to making love it was always in the missionary position nothing more.
The frustrating thing is that my wife is very sexy women, full breasted and a sexy full figure with a wonderful hairy pussy she is a brunette 42 years old.
Ever since we were married it was always one of my fantasies to see another man satisfy her but knew that she would never be willing to even consider a threesome or spending time with another man, this went against her values and principles.
After much thought I decided it was time to fulfil this fantasy and decided that we should go out dancing, even this I knew she wasn't really up to but never the less I insisted until she agreed that it would be good for us to go out and dance.
That evening I selected a nightclub that I knew had a shady reputation, unbeknown to my wife.
I mentioned to my wife, Marne that I thought she needed to dress in something easy to dance in and gave her a short skirt that I had bought for her for the evening. I could see the shock on her eyes when I handed it to her and I just continued to encourage her to wear it as it would be easy to dance in. Being the totally trustworthy and innocent wife that she was she agreed.
That night as we arrived at the nightclub it was slightly chilly and I could see the goose bumps on my wife's arms, her skirt was hugging her flesh and her breasts were perky below the bra that she wore. We walked in and soon became aware that this was the perfect nightclub, busy with a room towards the back where I could see a number of couples making out. I said to my wife that she mustn't worry if another guy asks her to dance and that she must enjoy herself, she quickly replied that she wouldn't be dancing with another man as I was her husband and no other man.
I realised that I would need to loosen her up if I was to in any way satisfy this fantasy and took her by the hand to the dance floor, we danced for about 20 minutes and I could see she was relaxing and actually having fun. While we were dancing I became aware of a black stranger eyeing my wife he was looking her up and down and I could see him undressing her with his eyes, he was about 6 feet tall and well built.
He seemed weary as he could see that my wife was wearing a wedding band and that she was totally devoted to me. I told Marne that we should maybe go sit down and have a break she agreed and we went to relax. Once again the stranger was eying my wife and I could see the frustration written all over his face, once we made eye contact I gave a slight grin and this was the sign that he was looking for and he stepped forward to ask my wife to dance, Marne refused outright and it took some time for me to convince her to go with the dark stranger and dance with him, she went reluctantly and continued to turn around and look for me as if she was insecure.
The dark stranger first started by dancing apart but when a slow song came up he drew my wife closer to himself and started dancing with my wife, I could see every fibre in her body was resisting the contact but the black stranger continued anyway, as the song progressed I could see his hands drop slightly to her waist and then even lover to her but, she then removed his hands and I could see her walking away, which left a smile on the strangers face.
When we chatted I asked how it went and she said that she didn't enjoy it but wouldn't elaborate anymore than that.
I said to her that she needed to loosen up and enjoy herself and not take everything so seriously, she sheepishly nodded in agreement and I took her onto the dance floor to lighten her up more.
It wasn't long before the dark stranger tapped me on the shoulder and asked my wife for a dance, at once I agreed and said that she must take her time and not hurry back.
Her eyes were wide almost in shock as the dark stranger took her by the hand to the back of the back of the dance floor. Marne was hesitant and I could see her turn around to leave but the dark stranger had a firm grip on her hand and continued to lead her to the back of the hall. I positioned myself in such a way that I could see her but she couldn't see me. Watching her I felt slightly sorry for her as I watched her eyes wandering trying to find me in the crowds to no avail.
The stranger had drawn her close to himself and they danced for a while then I could see his hand moving lower and lower down her skirt. It wasn't long before his hand had moved under her dress and slowly moved towards her panties, I could see when he had found her pussy because you could see the expression on her face .The stranger had found her hairy pussy and had slid one of his fingers inside of her, slowly he massaged her mound, deeper and deeper he went and I could see Marne's body slowly but surely responding to his fingering her, she was becoming wetter and wetter and it wasn't long before the stranger was leading her to the back room where a number of couples were making out.
He led her to a table nearby and with the one hand lifted up her skirt, and with the other hand he pulled down her panties, those around could see her hairy pussy and the stranger quickly loosened his trousers and it was soon evident that he had a huge cock, the pre cum was dripping down as he moved his way to my wife's hairy pussy it wasn't long before his head was entering her slowly he was moving into her deeper and deeper, his whole shaft was in up to his balls, my wife was groaning as he continued to pound her, over and over, deeper and deeper until I could see him orgasm deep inside her fertile pussy, my wife also began to orgasm at this stage and was groaning loudly as her body moved in rhythm as this black stranger continued to ravage her body.
It wasn't long before one of the girls that was kissing another girl came closer and she ripped off my wife's bra exposing her luscious breasts and sucked hard on them, She was moving slowly downward and she soon moved to my wife's pussy, the cum was still running out and she was lapping as she parted my wife's pussy lips.
My wife let out a deep groan as the female led her from one orgasm to another, this went on for quite sometime I was stunned to see my wife liberated.
The dark stranger then helped my wife to get dressed and then led her back across the dance floor to my table, he thanked me for allowing her to dance with him and I just nodded in acceptance.
Marne was almost in shock but she also had this look of satisfaction over her face as one who was finally free