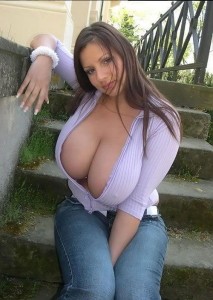 I lay between my beautiful BBW Latina wife's Jasmine's legs and pounded furiously. My futile attempts were met with her laying there snickering, remote control in her hand channel surfing. You see, I'm Jasmine's cuckold husband and she is my world. She is a very curvy Latina woman with long, wavy dark hair, pouty lips, hips, legs and an ass to die for and breasts that are always hanging out or being shown off. We married when we were both virgins and for the first few years of our marriage she thought my rock hard four inch cock was enough to satisfy her. That was until one night she went to a strip club with some of her friends and saw black guys dancing with massive cocks.
She came home that night and told me all about how big they were and how hot the guys looked. Me on the other hand, I'm what most guys would call a wimp. I'm 5'9 and weigh 250lbs and my tiny cock is only accentuated by that fact. Jasmine on the other hand is 5'2 and weighs 225 and is gorgeous and gets whistles and catcalls wherever we go. I mostly follow behind and hang my head. I love Jasmine more than anything in the world and would do anything for her. When we were married I truly meant it when I said, 'till death do us part.'
After that first night, Jasmine started telling me how she would love to experience a big black cock inside here while we were in bed. Her stories immediately set me off and I would cum in a matter of seconds instead of minutes like I usually do. So we decided to embark on a quest of finding her what she desired.
It's been five years now and she's had a succession of well hung black guys that have fucked her. Two years ago she met her current lover Maurice. He came to us through a cuckolding site we found online. We were both awestruck when we first met him. Maurice is six foot five, muscled, toned and hung like a horse. His cock when soft is six inches and when it's raging hard and fucking my wife it's grows to between ten and eleven inches (yes she's made me measure it!).
Maurice has taken over as Jasmine's full time and only lover. He controls our lives when we're not doing our normal daily routines; Jasmine owns a small crafts store and I am a school librarian. No one in our normal lives could ever imagine the things we do with Maurice and the things that go on behind the close doors of our home. Take last weekend for example; Maurice was already in bed with Jasmine fucking her when I got home from work. I could hear her moaning and screaming when I walked in the house. I immediately went to the bedroom and could see his black ass between her beautiful chubby Latina legs pounding away. Jasmine waved to me and I knew that meant for me to get naked and get busy between Maurice's ass cheeks.
An hour later my tongue and jaw ached from licking his ass and balls, but once he shot his huge load in my wife it was only happy to lap it all out while they lay there and cuddled. I cooked the two of them dinner and served it to them in bed and while they ate I sucked Maurice's cock and he shot yet another load of cum in my mouth. Every now and then if I'm really good and as a reward they will let me make love to my wife after he's done. I say make love because I certainly can't fuck her anymore. And so I crawl between her legs and try to penetrate her with my tiny clit. Her holes have been so stretched out by Maurice and her other lovers that I fall right out and they love laughing at me. But I go back and try to put it in again, this goes on and on while Jasmine will lay there and flip through the channels not even knowing I'm inside her. Most times after trying over and over again I'll just take my clit and rub it between her toes and cum on her feet and then lick it off while her and Maurice laugh. Last Saturday morning Maurice had a friend stop by the house and told me to take his BMW to the car wash and wash and wax it and come back in an hour. I thought he and his friend were going to fuck my beautiful wife but was I surprised when I got home and was called into our bedroom. Maurice's friend was a tattoo artist and right above Jasmine's pussy was a tattoo in pretty script that read: 'Property of Maurice' with a little red heart she then rolled over and on her ass cheek there was a 'QUEEN OF SPADES' tattoo.
I immediately grew hard, well as hard as I get when I saw it. Jasmine asked me if I liked it and I blushed and said yes. She then told me to undress and lay on my stomach. I did and the artist went to work. When he was done she held up a mirror and let me see what he had done. Maurice and Jasmine had at times forced me to wear some humiliating outfits; one is a Tinkerbelle outfit complete with wings. This is what I saw in the mirror: a Tinkerbelle tattoo all pretty and above it was written in pretty script "sissy cuckold"
Once Maurice's friend had left (I had to suck him off to pay for the tattoo's) Maurice and Jasmine fucked furiously so he could see his new property and artwork. I took my spot behind Maurice and licked his ass until he finally pulled his huge black cock out and quickly turned and shot his entire load all over my face and head. I knelt there letting it coat me and roll down my face. Jasmine roared with laughter and Maurice climbed off the bed and told me to follow him into the bathroom as he had to piss.
I followed dutifully and knelt as I always do taking his massive black tool in my hand and aiming it at the bowl. It was then that Maurice slapped my hand away, took his own cock in his hand, forcing it into my mouth he began to piss, in the mirror I could see Jasmine standing in the doorway laughing and playing with herself.